My fabulous new Tripty jacket made from pineapple fibre and recycled sari fabric in Bangladesh, modelled by my daughter Ella who coincidentally spent a good part of 2015 working with CARE in Dhaka.

The Tripty Project is an admirable, ethical fashion and accessories (such as backpacks) company based in Bangladesh and California. Check out the short video on their website.

They aim at "fusing modern design with traditional handicraft in a transparent supply chain to benefit vulnerable communities of Bangladesh, the environment & consumers" from Tripty website

"Pineapple and Jute Blends: Waste from pineapple farmers, previously a burden to discard, is shredded, spun and dyed to create a sturdy, sustainably produced fabric with a positive environmental and social impact. Any waste from the spinning process is collected and made into paper, making this a zero waste production" from Tripty website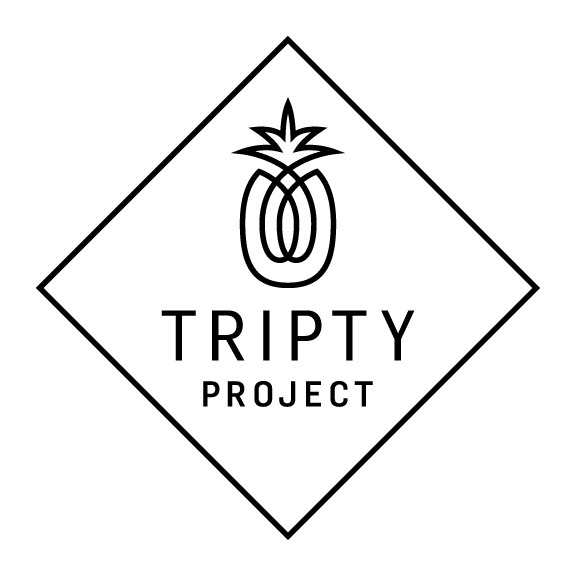 There are many exciting developments in the fabric industry using materials that are sustainable and environmentally friendly = by-products of the existing food industry!
Banana plant stems, strawberries and coconut husks are amongst the materials scientists are currently experimenting with.
Piñatex is a leather-like material developed by Carmen Hijosa in the Philippines which can be made into shoes and bags.
"Hijosa had been working in the leather industry for over 15 years in Ireland, when she was invited to consult on the exportation of leather in the Philippines. When Hijosa arrived, she was exposed to the poor quality of the materials, the working conditions and the toxic impact of leather on the environment. Hijosa advised, rather than try and export leather, why don't you work with what you got, and what the Philippines has is an abundance of natural fibres" from article by Daniela Walker
https://collectively.org/en/article/can-you-tell-that-this-leather-is-made-from-pineapples
And the next (highly informative) website proudly announces that no pineapples are harmed in the process!
Thanks to everyone who sent me these links! Anne